YOU WANT TO MATE YOUR CAT SIBERIAN FEMALE? INDICATED

PHOTO And POSSIBLY PEDIGREE Of SIBERIAN CAT

USEFUL ADDRESS And NUMBERS

(it remains meant that To the FELINES they must have been somministrate OBLIGATORY VACCINATIONS)

Our CATS, PUSSY SIBERIAN are between i little in Europe and the world to having

PEDIGREE with beyond 5 Generations of CHAMPIONS of the Best RUSSIAN

CATTERY...in their PEDIGREES not there are "HOLES."generational.

THIS IS MY PEDEGREE OF FELINE SIBERIANS


"I am LAVR of Breeding ANUSIA, I have all the papers in rule... and.also the Vaccinations; I do not watch too much for the thin one...but, my Friend Breeder. practically my subordinate one., why it washes to me, It cures to me, me door all the baby foods that I want, I sleep with he, I said. it wants but that also the Pussy cat their beautiful VACCINATIONS have all, etc., etc. humm!!! The female pussycats that I have known and that they have not been able to resist to my approaches lovings, they are still remembered of me. that I must say.in the intimate one, they call to me "...Sperminator..." ...perhaps why they are too much insistent, I do not let go and to the fine ones it knows so much to me that also when they have finished the HEAT..., they make feint to still have it to us... that... I must.... it makes, to me, me likeeee....ah! the females.....the females "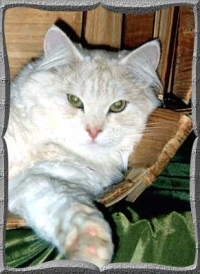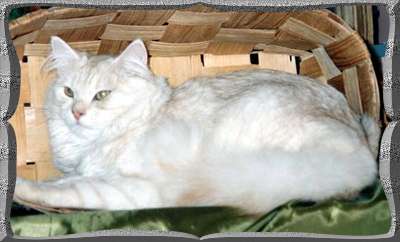 THE REST OF THE SIBERIAN WARRIOR!!!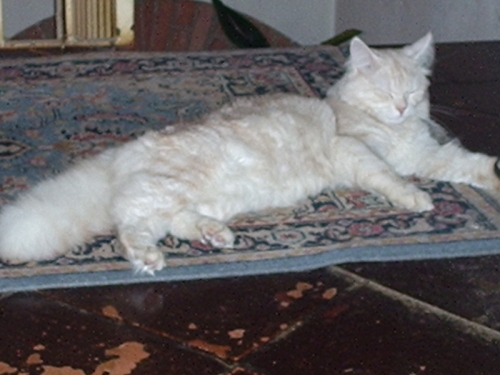 "I am KUZMA of Breeding ANUSIA, also I have all the papers in rule... and the vaccinatios; I am some a more squeamish than Lavr and watch for the thin one...but not. I joked; also for me my Breeder friend, it wants that the female kitten their beautiful Vaccinations has all, etc., etc. In these months I have been able to see and to follow they give close the distance of Lavr.. he... he is much truck driver...in its things.I, before seeing it to the work I was still a poet and with this excuse... you be Beautifull..... you have a charmer look...you be prince.... you be here... you be here....Not, Me, Swindle More! I am learning to drive the Truck!!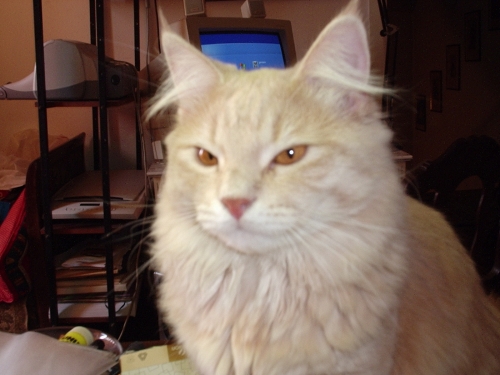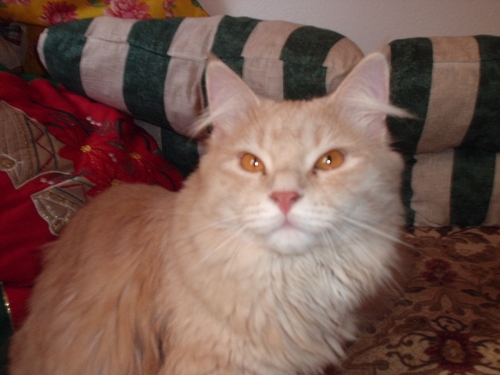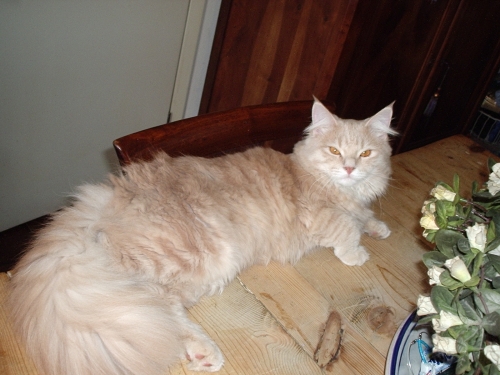 THIS IS MY PEDIGREE OF SIBERIAN CAT